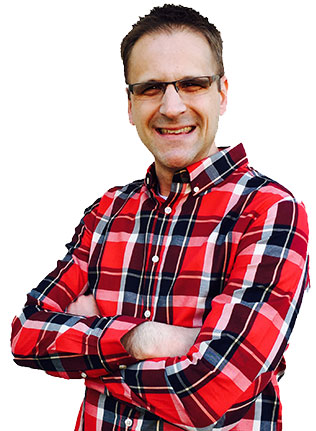 Hi there! My name is Scotty Studer. I'm a IT geek by trade, a father of two amazing teenagers, and married to my best friend and soul mate! For the past 18+ years I have grown in my career as an IT professional. I enjoy what I do, but during most of those years I suffered from poor nutrition, lack of sleep, and no plan for spiritual growth. Numerous times I tried and failed to improve these important aspects of my life. The stress of work, family life, and daily distractions got in the way of making the important, but not urgent changes.
Luckily several years ago a friend introduced me to a group of leaders who, starting with their health, made significant changes in many areas of their life. Witnessing these changes created a curiosity in me. I had a desire to figure out how they did it and to implement some of these changes into my life. The reality is at first I failed over and over again to successfully implement these changes. It wasn't until I decided to try and step (not leap or jump) toward change that the real transformation began. Once I figured out a strategy that works, then my life was truly transformed.
Now my desire is to give back by sharing this strategy with others. You see, I believe that every person desires to improve and make time for the important-but-not-urgent activities in their life. They know deep down these changes will make a difference in their lives and the lives of others. My goal is to help you implement a new strategy in order to make these changes without disrupting your life!
If you're sick and tired of not being able to consistently improve and want a plan to implement small changes that produce big results, please go to www.scottystuder.com/free-gift to download four free chapters of my book Small Changes, Big Results. This free pdf is packed with four of my favorite simple changes that I continue to implement today.